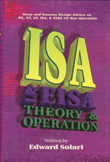 ISA and EISA Theory and Operation
by Edward Solari
Detailed information on the ISA and EISA buses

The Embedded PCs ISA Bus: Firmware Gadgets, and Practical Tricks
by Ed Nisley, P.E.
Guide to real-world ISA bus techniques

Windows NT Embedded Step-By-Step
By Sean D. Liming
The first and only book on Windows NT Embedded!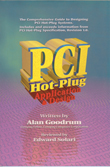 PCI HotPlug Application and Design
by Alan Goodrum
Complete presentation to the PCI hot-pluf specification.

PCI Power Management
by George Willse, Edward Solari, Jim Ewertz
Comprehensive discussion of PCI Power management